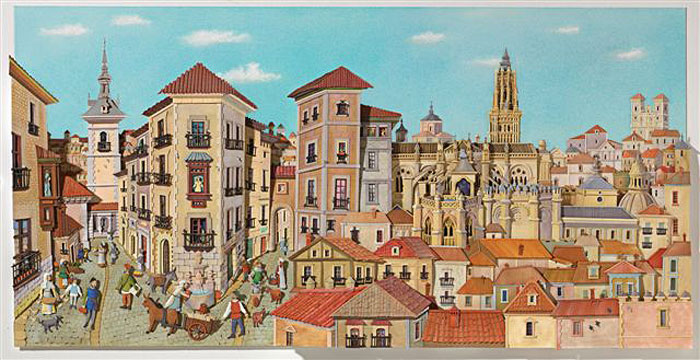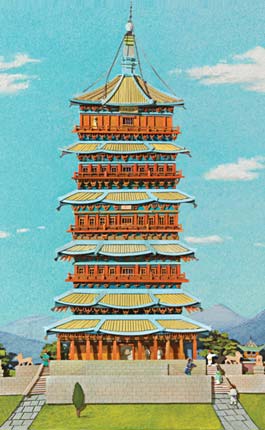 ART FOR KIDS, AND BEYOND
Giles Laroche has been drawing for as long as he can remember. "I especially enjoyed sketching the mountains, old farmhouses, and mill buildings which surrounded Berlin, New Hampshire, the town I grew up in." Giles fell in love with books at a young age.
Little did Giles know that when he grew up, other people would gaze at his books about faraway lands and that he would also travel to many of the places he would come to illustrate and write about in such books as Bridges Are To Cross, Sacred Places, What's Inside? Fascinating Structures Around the World, and If You Lived Here: Houses of the World. Whether Giles is exploring in Europe or hiking in New England, he always has a sketchbook in hand.
Sketches are only Giles' first step in creating the elaborate collages that Kirkus Reviews called "truly awe-inspiring." Every illustration involves many stages of drawing, cutting, painting, and gluing. Often, a piece has seven or eight layers before Giles is through with it!
Giles places spacers between each layer to give the final artwork added depth and dimension. He calls his technique "paper relief" because of its three-dimensional effect when photographed for inclusion in his books.
Giles lives and works in his house in Salem, Massachusetts, and in a 230-year-old barn in southwestern New Hampshire.
"As a child I enjoyed poring over maps, and reading and gazing at books about faraway lands - these are the books I enjoy creating for children."